We hold regular workdays every two months.

Come and meet our volunteers.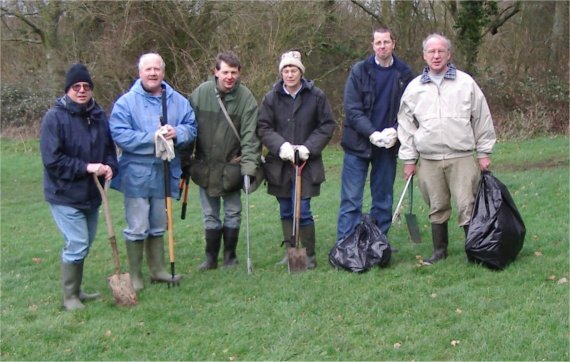 Sunday 9 July 2006
Wapley History and Nature walk. Meet 10 am at Shire Way entrance.

A guided walk by Wapley Bushes Conservation Group and Dodington Parish Council. Come and join us to explore the Nature, History and Countryside of Wapley. Explore the Wapley Bushes Local Nature Reserve, find out about the history of Wapley Church, and follow some of our country footpaths. The walk will take about two and a half hours, at a very easy pace. Just turn up, or ring Paul Hulbert 07771 562505 for more details.

Sunday 3 September 2006
Wapley Workday. Meet 10 am at Shire Way entrance.

A morning of general woodland maintenance and ditch clearing work (not as unpleasant as it sounds!) Please bring gloves and wellies or walking shoes. All welcome.