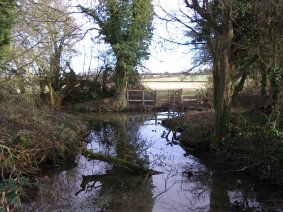 Our most recent project - improving the pond in the top meadow.
This seasonal pond has had little of nature interest until now. To increase the ecodiversity of the area we have brought in a specialist contractor to deepen the pond and plant along the margin.

Please "watch this space" for more photos in due course.

Our thanks to South Gloucestershire Council who have financed most of this work through their Environment Grant scheme.